Upon picking up Habit Changers, I did not have many expectations. I was intrigued by the concept of life-altering mantras and since I am a yoga fanatic, mindfulness has already been a concept that is near and dear to my heart.
M.J Ryan does a fantastic job of keeping things simple. She states that some of the biggest obstacles in our lives tend to deal with our own perspectives and how we respond to certain situations. Her tips are not extensive and drawn out. Instead, they are simple and straight to the point- which I absolutely love.
In essence, I keep this book right on my night stand and I pick it up any time I need a mental refresher. Our lives progress very rapidly and while we should enjoy our time, we should also be mindful of the way that we continue each day. With concepts such as happiness, change, risk taking, worrying, etc., there are bound to be parts that most people can relate to!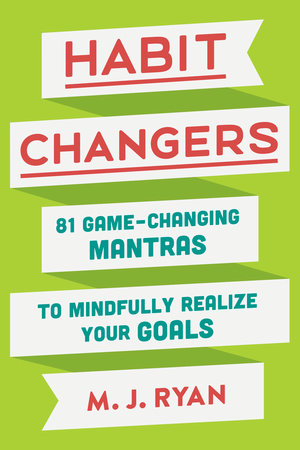 *This book was sent to me by Blogging for Books